Maine Real Estate
William Raveis Real Estate
About Us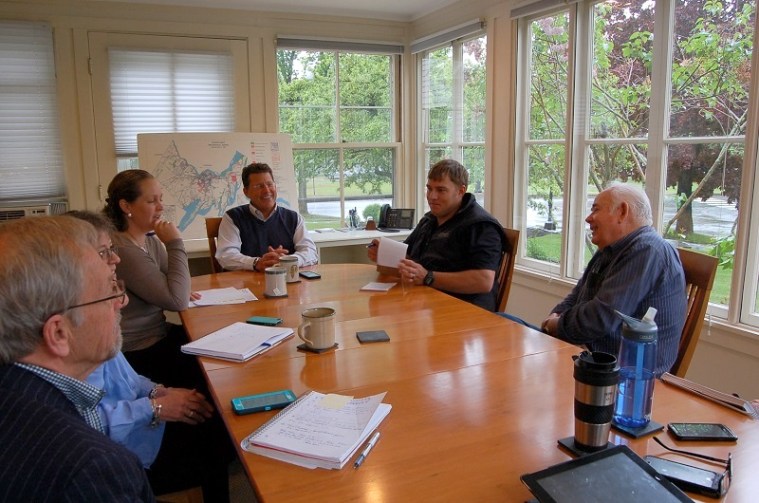 Morton Real Estate Group at William Raveis has been serving our neighbors in more than 14 communities throughout Southern Mid Coast Maine for more than 40 years.
---
"You'll appreciate the difference."
---
Everyone on our team is a full-time real estate agent committed to upholding the company's core values of trustworthiness, competency and a commitment to the highest level of service.
The Morton Real Estate Group at William Raveis has extensive experience in waterfront homes for sale, residential homes and land for sale in Maine, as well as land and condominium developments. For over forty years we have been satisfying clients, with our local knowledge of Brunswick real estate and the surrounding communities.
---
Southern Mid Coast Maine with its:
village life,
coastal communities,
rolling hills and fields,
tranquil water's edge along streams, rivers and
the Merrymeeting Bay Estuary,
long vistas out to seas,
cultural hubs,
creative community alliances  and
entrepreneurial skills that fuel the local economy;
offers a quality of life that has something for everyone.
Working directly with one of our realty agents, while having the support of our entire collaborative team will result in you finding the best possible home for you and yours.
---
" A collaborative spirit working to your advantage"
---
When we ask clients what makes us different, some of the feedback we get is:
"Expert Advice."
"Calm Reassurance."
"Tenacious, encouraging, knowledgeable, funny & available."
"We made a friend for life."
"Valued adviser and guide."
"Acts as a sounding board."
"Clears up any questions."
"Does the additional research."
"Experience in negotiating in the local market."
"Maximize confidence and minimize stress."
"A partner and advocate."
"The experience is first-rate at every turn."
"Hard work, patience, experience, and professionalism."
"Exceptional service."
"They have their finger on the pulse of the market."
"They offer a level of customer service that cannot be matched."
---
As a buyer, we can help you find, negotiate and purchase the perfect property, which is in alignment with your desired lifestyle.
As a seller, we can assist you by presenting your property to the market in ways that will attract your ideal buyers, resulting in maximizing your selling price while minimizing the time on the market.
---
"Exceeding client expectations"
---
Questions about buying or selling Maine Real Estate?

The field of Mid Coast Maine real estate has never been more complex.
Whether you're selling or buying a house in Maine, a home is a very personal matter and a major investment of time and money.
If you have questions, we have the experience to give you the right answers and direction to achieve your goals.
Please call (207) 729-1863 or email to talk with a Morton Real Estate professional. We're looking forward to your call.
Since 1974, our team has connected buyers and sellers who want to make the most of their property in our stunning state. Get in touch today to learn more.
From Augusta to Camden, Rockport to York, Coastal Maine and Southern Maine we've got you covered, we help you find a match for your property needs. Your dream home is in the dreamy northeast, and we'll guide you to it.
Discover your future property and make it yours by turning to the professionals at William Raveis Real Estate. We look forward to serving you. Call now to begin.