Maine Real Estate
William Raveis Real Estate
Buy
Purchasing Your Home
Morton Real Estate Group at William Raveis has earned its reputation by guiding clients through the complete home buying process: educating and advising every step of the way. When you collaborate with the Morton Real Estate team, we are not satisfied until you are successfully settled in your dream home. We will select and show you every property that will satisfy your interests and your budget. The Morton Real Estate experience is much more than viewing houses for sale in Brunswick or nearby towns. We offer you our intimate knowledge of the area, our vast experience in negotiating and our extensive network of resources.
---
First, some advice and definitions: Selecting a local real estate agent is one of the most important choices you will make during the home buying process. It is also important to understand the differences between a seller's agent, a buyer's agent and dual agency.

It really is quite simple. A buyer's agent acts solely on behalf of the buyer. A buyer's agent has fiduciary duties to the buyer, which included reasonable care, loyalty, confidentiality, full disclosure and more. Buyer's agents often work with the seller, but do not represent the seller. However, in working with a seller, a buyer's agent must act honestly and fairly. Your buyer's agent helps you find and purchase property: we arrange property showings that meet your needs, advise and assist you in negotiations, inspections and arrange the details and documents for closing.
---
A seller/listing agent acts solely on behalf of the seller. A seller's agent has fiduciary duties to the seller, which include reasonable care, loyalty, confidentiality, full disclosure and more. In this capacity, we handle the marketing, the preparing and showing of the property, advise you, represent negotiations, and assist in coordinating closing details. In most instances, the seller pays real estate brokerage fees. For more information, please see our page Selling Your Home.

Dual Agency occurs when an agent representing the buyer shows the buyer properties for which that agent also represents the seller. This occurs frequently. A real estate agent can be an agent of both the buyer and the seller in a transaction with the knowledge and written consent of the buyer and seller. A disclosed dual agent is legally bound to give both the buyer and the seller fair and equal representation while committing to strict confidentiality regarding the motivation or negotiating strategy of both parties and shall facilitate a mutually agreed upon sale between the buyer and the seller.
---
When you chose to have Morton Real Estate Group at William Raveis assist you in purchasing a new home or property for sale in Maine, the first thing that we do is listen. We want to learn about your lifestyle.
Are you interested in a waterfront home for sale along the coastline? Be it the rocky shores? Quiet coves and inlets? Along a river's edge?
Perhaps village life best suits, with its tree-lined streets, walkability, neighborhood connections and convenience to shops, restaurants, and amenities.
Or is it the tranquility of the pastoral countryside where the natural world surrounds you, your special paradise?
Southern Midcoast Maine offers it all.
Once you have had the opportunity to share what your lifestyle looks like, we will assist you in determining your wants and needs for your new home.
---
The Market: As your buyer's agent, we take pride in both knowing the available properties for sale in Mid Coast Maine and only making an excellent client- property fit. Finding the absolute right place to live can be a long process, but our knowledge and advice can save you long days, possibly weeks, even months of hunting. You will have questions about value, taxes, utilities, zoning, schools, and community. We have the answers.

As we get to know you, we will be sensitive to even unspoken needs and be able to show you places that you can deeply connect with. Unlike the high turnover agencies, you will never be rushed into something you don't love; we are working for you until you are satisfied.

You will not only see the houses for sale in Maine that are in your price range and that meet your criteria, but with your input, we will be able to suggest fresh possibilities based on our in-depth information. We support total client satisfaction — you will see the appropriate Maine listings available. You will know when a new offering comes on the market, and sometimes even before it hits the market.
---
"Maximizing confidence and minimizing stress"
Pre-qualification: to assist you in knowing what you can afford and in planning financing, the Morton Real Estate team often advises that you get a pre-approval letter from your lender. This is an assurance of your financial capability and your pre-approval may give you an advantage in negotiation. We are happy to provide a list of reputable lenders in our local market. Working with a local lender or savings institution can provide you the best opportunity and service for your new mortgage.
---
Negotiation: When you find the perfect property, we represent you in the negotiation—we act only in your best interest and to the very fullest of our abilities. Legally, this is our fiduciary responsibility and we firmly abide by by the REALTORS code of Ethics. Whether you are a first-time buyer or a seasoned investor, your Morton Real Estate agent will do more than just due diligence in negotiating your best deal. We will provide excellent advice for the bidding process, the market analysis we provide you shows how long the property has been on the market, what similar transactions have taken place, and what the level of market activity is. The bidding process can go through several cycles, but should any difficulties arise, we will be there with you every step of the way.

Finance and Payment: In addition, before you finalize your contract to purchase, we will slowly and carefully help you understand the financial and legal considerations. Offers are presented in written form and you will need to understand exactly what you are offering and what you are getting. You should also consider all financing and mortgage possibilities and what each plan will mean to you now and in the future. In the purchasing process, you will need to understand earnest money in making an offer, cost of inspections, signing and the closing costs and other due diligence. We aim to educate you on all aspects of the transaction.
---
Inspection: You will want to know as much as possible about your prospective purchase. Because our agents are long-time area residents, we will connect you with highly qualified home inspectors. We realize that buying a home is the largest and most intimate purchase most people ever make, and we take it every bit as seriously as you do. Our reputation depends on it.
---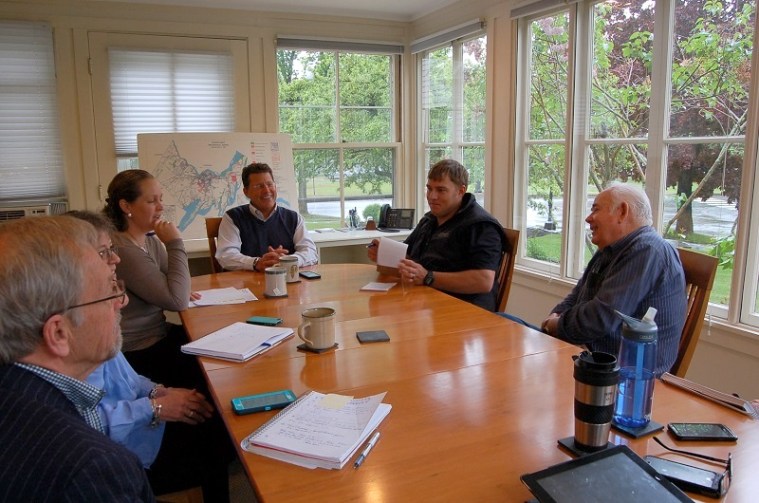 As members of the National and Maine Associations of Realtors, we are ethically bound to the 17 Articles of the Realtor Code of Ethics including cooperation, clarity, honesty truthfulness and full disclosure. You should know that this umbrella covers all transactions including those with unrepresented persons or when there is a dual agency. When you work with Morton Real EstateGroup at William Raveis, we make every effort to make you fully satisfied, fully informed ready to enjoy your new home.
---
"Assisting our clients in finding a new home that matches their lifestyle, is our specialty."
Services you can expect from us:
Provide information and advise you on the local market areas and find which neighborhoods may be of interest to you.
Offer assistance with choosing a lender and obtaining mortgage pre-approval.
Personal tours of our Maine listings as well as other homes in the area that suit your needs, even when listed with other agents.
Respond honestly and accurately to questions about a specific property.
Disclose material facts known about the property.
Keep your bargaining and financial position confidential.
---
Services we provide once a property of interest has been found:
Research property taxes, utility costs and other details of the property.
Provide you with data on municipal services.
Coordinate with your lender on the best financing options for the property.
Professional skills and experience in writing offers that will be accepted by sellers.
Explain all forms, disclosures and procedures.
Market value experience to guide you on purchase price..
Transmit offers and act as a liaison between you and the seller or seller agent.
Expert negotiation skills put to work on your behalf.
Keep your bargaining and financial position confidential.
Provide a list of home inspectors, surveyors, attorneys, accountants and other professionals to assist your transaction and after closing.
Arrange access to the property for inspections and appraisal.
Guidance throughout inspections and negotiating any repairs.
Maintain consistent contact with attorneys, cooperating agent, lenders and appraisers throughout the home sale process to ensure the contract is followed, your needs are met and all contract timelines are followed.
Monitor contingency and closing deadlines.
Attend and guide you through closing to represent your best interests.
Walk you step-by-step throughout the process and afterwards. This service does not end once you have the keys to your new home. This service continues for all your real estate needs now and in the future.
---
"A collaborative spirit working to your advantage"
Whether you are new to the area, a first-time home buyer, or a seasoned investor, it is to your advantage to have Morton Real EstateGroup at William Raveis represent you in your Maine real estate endeavor.
As your agent, we have many fiduciary duties to you including loyalty and faithfulness, a code of ethics, and a higher standard company policy. With some of the best real estate brokers in the area, we can save you time and potentially thousands of dollars in the process of finding and buying the right property for you. If you have been searching the internet for  "real estate agents near me," you found what you're looking for!
You can reach us at 207-729-1863.
We look forward to hearing from you.
Since 1974, our team has connected buyers and sellers who want to make the most of their property in our stunning state. Get in touch today to learn more.
From Augusta to Camden, Rockport to York, Coastal Maine and Southern Maine we've got you covered, we help you find a match for your property needs. Your dream home is in the dreamy northeast, and we'll guide you to it.
Discover your future property and make it yours by turning to the professionals at William Raveis Real Estate. We look forward to serving you. Call now to begin.